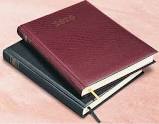 My Diary
My Life in Words
Today the weather was cloudy when I had awakened. When I left for dialysis, it was sprinkling, and when I left the clinic, it was still yucky out and still sprinkling. At least it was doing that instead of pouring down rain. The chance of it raining was a 20% chance. I manage with the rain, but it can be a challenge because the wetness of the rain and chilly weather, (seasonal) make them ache, and I deal with pain at times at a threshold of 0. Today was one of those days.
With that said, I have to say I am looking forward to warmer weather. With the seasons changing, it still feels like winter in the morning. In fact, remembering how Saturday's weather turned out, you would think it was winter in Wisconsin, not spring at all. We had a light snowfall for a while that later turned into large snowflakes, and the sidewalks and streets were full of slush and very wet snow. On my way to my nail appointment Monday morning, I saw a snowman in someone's front yard with little snow around it. It looked like the snow around the snowman was used to make it. It is time for the weather to warm up. I want to say goodbye to winter for the year.
Two days ago, was my dad's birthday. He is 80 years old now. I texted him a happy birthday. I get a text back from him saying thank you, and on top of that, he said that he was getting to the point where he does not want to be reminded of his birthday. As we get older, we wake up to another day and that is it. I am going to be 52 this July, and I do not expect much from family or friends myself. If I get something, I do, or do not get anything, it works for me. I can see my dad's point.
After getting done with dialysis, I got home to relax and watch Law & Order. Today my balance is off for some reason, so I am doing my best with what balance I have. My body aches a little bit because of the chill and rain as well, and I feel drained. I do not feel energetic at all this evening. Tomorrow looks more promising to be a better day. I think, also, that dialysis wiped me out as well.

Scripture of the Day
Genesis 24:12-14
Then he prayed, "Lord God of my master Abraham, make me successful today, and show kindness to my master Abraham. See I am standing beside this spring, and my daughters of the townspeople are coming out to draw water. May it be that I say to a young woman, "Please let down your jar that I may drink", and she says "Drink, and I will water your camels, too"–let her be the one chosen for your servant Isaac. By this I will know you have shown kindness to my master."
Prayers
Please continue to pray for MK and her family, my upcoming appointment on the 13th of April. Please pray for an upcoming benefit on the 23rd of April. I also have a foot appointment on the 18th of April. Please pray for a friend of friend's family who just lost their son yesterday at 5. My caregiver told me this. An ambulance took a dialysis patient to the hospital this morning.
​Our Daily Bread
Real Hospitality
Real Hospitality | Our Daily Bread (odb.org)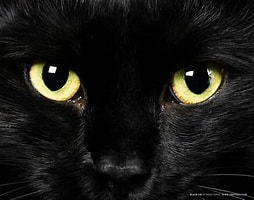 I do not like it when mommy leaves to go to dialysis. I want to go with her to protect her. Because I love her, I want to be with her.
I still have my box mommy calls a 'fort' in the living room. I love it. I even made a window by chewing on the box. The other day mommy was trying to throw treats in the window but failed. The important thing is that she tried.