Today is my day to get to my journaling and blogging done with no one to interrupt me except for my kitty Magic. JM came over a few minutes this morning for me to sign her timesheet. to send to Premier services through IRIS, but she did not stay too long – about a half an hour. I enjoy my Sundays at home. It is what I call 'my veg out day' even though I do not veg out with food all the time. It is my day to relax and not worry about my routine for one day. Anyway, with today being Father's Day, I called my dad and we spoke for five minutes, then I texted my mom's husband a happy Father's Day and asked him what he was doing for the day, and he told me. I texted my brother a Happy Father's Day, and I got a call from him thanking me for the day's wishes. My heart swelled with happiness that my brother and I caught up a little bit today. My mood is happy, and I decided to watch A Killing in a Small Town again.
Speaking of mood, I watched movies and TV programs on HMM, and YouTube. I was in the mood to watch A Killing in a Small Town once again and saw that the 1990 movie and the book Evidence of Love are close in the details I have already read in the book. With the book almost finished, I can say that I will have to finish reading the story I was reading before Evidence of Love got my attention three weeks ago. Yes, I put the book I was reading aside to read the story about Candy Montgomery and Betty Gore. Anyway, after watching A Killing in a Small Town, I found another movie titled Girl Fight. The story was able teenage girls in high school. A girl, named Haley, and a group of girls become friends, but there was one girl who did not like Haley and Haley did not like the girl. With the internet and social media groups always having dirty laundry spilled out to the public such as gossip and argument, Haley had gotten beaten up by her so-called friends, they were arrested and released on bond after Haley told her parents and the police what happened after being told not to by her friends. Before I continue, I want to mention that the girls lied to Haley's mother about making a video of the fight to post online, and the grandmother of one of the girls saw the video on her granddaughter's laptop and made a copy and taking to Haley's parents. The parents saw the video and got a lawyer to take the case to court. As the case was being investigated and the court date was set, Haley, her parents, and the girls involved in the fight being videoed and put online, the judge gave the girls involved their judgements one at a time leaving them all in shock and Haley and her parents walking out of the courtroom feeling justice has been done the way Haley felt most comfortable. This story was based on actual events like A Killing in a Small Town. 
After my movie binges, I decided to finish watching the 8 PM movie on HMM and watch Murder, She Wrote until I fell asleep. I know I had fallen asleep before midnight with excitement about my Monday in the making of routine and getting more things done before late – hopefully. I did plan on watching a specific movie at 6 PM that I have been interested on a couple of Sundays ago, but I got busy with what I was doing on my computer and time went by quickly, but 6 PM went by so fast because I was on my computer getting my blogging done before going to sleep for the night. Also, watching Girl Fight took to be a must watch in my way of thinking 😘. The movie at 6 PM can be seen another time. As you can see, my mood can change as the day goes on as far as what I watch on my Roku for the day. I even watched a couple of episodes of Dr. Phil on YouTube yesterday, and I have not watched him at 3 PM on Spectrum TV for a long time.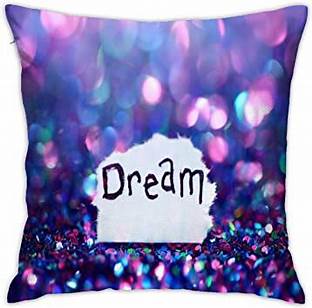 When dreams happen, sometimes I wonder why they are so weird or do make sense. As a patient, I understand the HIPAA Law and the privacy between doctors, nurses, and patients, this dream I had because I watched a movie called Girl Fight. As a patient, technicians at the dialysis center also fall into that category of privacy. In other words, it is not appropriate to hang out with the workers at dialysis, making this dream a little weirder than it makes sense. I want to admit that I had this dream several days ago.
I was in the passenger seat of a vehicle with the driver, who happens to be a technician at dialysis and has been my technician since we met. Her name is Sam. I was confused as to why I was in her car as she told me I would be fine and would have fun. It was a party she was taking me to. It was her rented property she was having the party, and she thought of bringing me. We get the house, and there were others from the dialysis center, and I began to feel the tension release; then, I saw people I did not know. I felt a little nervous being introduced to the partiers I did not know, so I distanced myself from those who were rowdy and noisy because of alcohol. It was only early afternoon on a Friday, and the party started early. The next thing I remember is I was being coaxed out of a bedroom back to the party and was in the living room watching the partiers until I had fallen asleep. The next thing I remember is waking up to Sam hovering over me. She was not yelling at me, but she was a blur asking me questions, and I was answering them willingly, and I was confused.
Then I woke up wondering why I had a dream like this and have been thinking about it ever since, and Sam is on vacation until July 2, 2022. Maybe, I am supposed to tell her when she comes back. It was weird because I am not a party goer where there is alcohol, people getting rowdy, or even a bar hopper – although there was no bar hopping in this dream. Sam knows this in my life, but we still talk about her parties and liking certain alcoholic drinks. She is young and enjoys life her way.