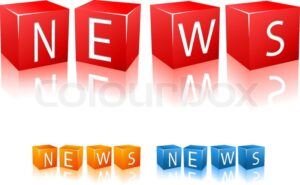 Golden Steals a Tub of Peanut Butter and Masterminds Hilarious Getaway – Pet News (pethelpful.com)
I had a good chuckle with this one.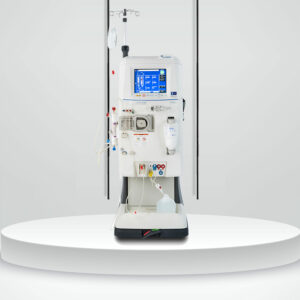 My day at dialysis went smoothly until thirty minutes away from being done for the day. My blood pressure went below 100/50 at least once. The machine was put in minimum to clean the blood only. My goal was 2.5 kilograms, but by the time we were unhooked and had to have .600 fluid put in because my BP still ran low, I had only taken off 1.9 kilograms of fluid and toxins from my body. I left at 90.3 to 91.4 kilograms. It can be a little frustrating at times—today being one of those days. Another thing that frustrates me is being reminded to watch my fluid because they had to give me some to get my blood pressure up to 100/50. I do dislike it with the feeling of small and my smarts were not there. It is like, "well, duh, who do you think you are talking to here?' I will be talking to Dr. A about my dry weight and see what I can do to keep my blood pressure above 100/50 before, during, and after treatment. I do have a medication that will bring my blood pressure up if it goes below 100/50, and this medication will not be bothered by the cleaning of the blood like some medications do.
Hello. What a fine day today has been. I had my caregiver DH (back up when JP is away on vacation) come over this morning to do some cleaning and help me get two things out of their boxes and set them up to use. I have two sets of parents. My dad and his wife SK live in Arkansas, while my mom and LLL live in New Mexico. On my birthday on Sunday last month, I texted my parents in Arkansas about what I wanted for my birthday. An air fryer, oscillating fan, and a toaster. The toaster was an afterthought when my toaster of five years stopped working correctly. The air fryer and fan were the two gifts I got from my Arkansas parents. 
The bonus with the air fryer is that it is also a toaster oven. No need for a toaster. Woo hoo! I wanted to get the two items out of their boxes for two reasons: safety and the other to get the boxes out of my apartment and taken to the dumpsters on the property. The toaster oven/air fryer box was large and blocked my getting into or out of the kitchen one way when two ways are getting into the kitchen. One way is from entering the apartment to the left, and the second way into the kitchen is from the living room. I prefer going into the kitchen by the apartment entrance and exit. I exit the same way. Why? I use a walker to get around, so I find it easier to go that way. Sometimes I leave the kitchen by going straight to the living room, but my cat. Magic's food and water dishes are by the wall, and sometimes Magic is eating, and I cannot get around him without running over a tail or occasional paw. All the things a human will do for their fur baby. Anyway, my air fryer is where I want it in the kitchen, and my older fan has been put in the bedroom while the new one is in the living room. My air fryer is a brand I have heard of but never have had a product with its name. I did get the one I requested without too many questions.
The fan is a Pelonis, and I had never heard of that name until now, yet it is nice, and I am using it now. I have birthday gifts from my mom and LLL still in the box they used to ship the package from New Mexico to Wisconsin, and I will wait until July 3, 2022, to open the box to see what I got. The temptation is there to open the box, but then I will not have something to look forward to when I wake up Sunday morning. I have a lunch planned with my boyfriend KB and his mom TB Sunday at 11 AM. I want to go to Texas Roadhouse for my birthday. Today, from 10 AM to 3 PM, I had company over getting things done, and I now have time for myself, and the bed is looming close. I will say good night for now and come back tomorrow sometime. Good night!