Bible Scripture of the Day 
John 3:16 & 17 NIV
16Rom. 5:8; Eph. 2:4; 2 Thess. 2:16; (1 John 4:9, 10; Rev. 1:5)For God so loved the world that He gave His only begotten (Is. 9:6)Son, that whoever believes in Him should not perish but have everlasting life. 17Matt. 1:21; Luke 9:56; 1 John 4:14For God did not send His Son into the world to condemn the world, but that the world through Him might be saved. My favorite verses of several that I have shared once before in my newsletter before.
Colossians 1:13 NIV
13 For he has rescued us from the dominion of darknessc and brought us into the kingdomd of the Son he loves, Our Daily Bread
Titus 2:14 KJV (King James Version)
14 Who gave himself for us, that he might redeem us from all iniquity, and purify unto himself a peculiar people, zealous of good works. Ellen G White Estate Devotional of the Day
My Utmost for His Highest Devotional by Oswald Chambers
My Utmost for His Highest by Oswald Chambers  
Our Daily Bread
Pulled to Safety
Pulled to Safety | Our Daily Bread (odb.org)  
Ellen G White Devotions & Such
Thought of the Day
If you have made mistakes, you certainly gain a victory if you see these mistakes, and regard them as beacons of warning. Christ's Object Lessons, p. 332.
Faith Works and Purifies
Ellen G. White Estate: Daily Devotional – Our High Calling
Thoughts on this paragraph:
The true Christian abounds in good works; he brings forth much fruit. He feeds the hungry, clothes the naked, visits the sick, and ministers to the afflicted. Christians take a heartfelt interest in the children that are about them, who, through the subtle temptations of the enemy, are ready to perish. Fathers and mothers, if you have guarded your own children from the wiles of the foe, look about you to save the souls of the children who have not such care.... There are youth all around us to whom the members of the church owe a duty; for Christ has died for them.... They are precious in the sight of God, and He desires their eternal happiness.... Christ calls for voluntary cooperation on the part of His agents in doing earnest, consistent work for the salvation of souls. 
I sit here and remember the days of living in the country and visiting my grandparents who lived in the city/ I did not quite understand God's love at the time. My grandfather, although faith was not understood at the time, my Grandpa Clarence helped me understand what faith was when it came to waiting for a friend to come over for the night. Today, my faith is a little stronger yet weak in areas. 
My faith in God is strong when it comes to my health—at least, I believe it to be. I have been doing dialysis for the past three years as of May 7, 2022, but since April 24. 2019 while the hospital had me admitted for a few days. I know I talk a lot of health and dialysis treatments, but it is my health history right now, and I always feel relatively good, and I feel I can be of help to others who face health issues at times. 
I am here not to shove God into the lives of other people. I am here to share my love for God and tell others God wants a relationship with you and loves you. God has a beloved son named Jesus has been crucified on the cross for everyone (in his time and ours). John 3:16 & 17 talks about Jesus and God's love for his begotten Son. Amen. I am here to spread the Word with what I know and understand.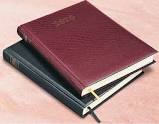 My Diary 
My Life in Words
I do have to admit that my mood, the wanting to cry, has passed for now. I have no idea why it was the feeling I had, but I was misting from time and certain videos on Instagram and Facebook made me feel the need to cry. A splendid example to the need to cry comes to having a soldier who comes home and surprises a family member, it makes my heart melt, and the tears roll down my cheeks. My brother was in the service for a few years. He served in the Army, and he has been out of the Army for a long time now. I have respect for the people who serve in the services we have out there to keep our country's freedom intact. Thank you for serving!
I do have to admit that it has been semi-quiet here all morning and afternoon. I have played my games on my phone and tablet all morning long, watched and listened to Law & Order: SVU, and JP came to give me a bath and change my outfit, and wash my hair for the rest of the day and night. My friend JM has come over to fill Pria up for a few days (until next week). Magic has been his typical and happy self being a little naughty on top of being good at the same time. When he meows, he sounds like he is whining, and then gets wondering why he does sound like he whines daily. Maybe that is how he talks and gets his meows across and heard. Oh well, I still love him very much.
Let me talk about Garden Court and Burbank Plaza for a few minutes, okay? If I repeat myself on anything I have said before, please forgive me. Now, I know we should be careful about comparing and contrasting, but I do have to admit that Garden Court has been feeling like home more than Burbank Plaza has the past almost four years now. I do not know, anymore, if I have any feelings for the management there or not, either. I have one tenant I will talk to, at this time, and that is all. When I lived at Burbank Plaza, the past three years, I rarely left my place to visit other tenants because what happened to the friendship, I had with the tenant who lived directly above me had dissolved completely because I did not trust her boyfriend the minute I met him, and the tenant and her boyfriend created six months of noise from morning to after midnight because I, the whistleblower of broken rules, told management what they were doing, and I did tell my friend that I did not trust her boyfriend. I did hear him verbally abuse my neighbor through the, my ceiling and her floor, walls. It was horrible. The tenant and her boyfriend, who was not on the lease, got evicted from Burbank Plaza, and a couple of tenants acted like I was the cause, and that their friend did not do anything wrong. That was when I have decided to become more private and stay in my apartment unless I had to go to dialysis or to an appointment. I was not going to waste my time and breath for my now ex-friend and her friends. It was May 2021; I had made the decision to ask my friend JS from Garden Court to get me an t w\application. That is when I did not expect to have a place here in such an abbreviated time from May to September, and I moved into Garden Court October 1, 2021. I have been living in Garden Court for almost eight months now. I am incredibly happy to this day.
When I moved to Garden Court, I found out that my apartment on the front of the building that happens to be the sunny side. Please excuse my low knowledge of N, S, E, and W, lol. Also, after being on the first floor at Burbank Plaza since October 2009, I have found my apartment to be on the third floor two doors away from the elevator. I took a deep breath and hoped that my move was going to be a wise one because now I am stuck here if my happiness waned. It has been almost eight months now, and this place feels like home the moment I walk in the lobby when I either leave and come back from dialysis or another appointment. I did not look forward to going back to Burbank Plaza anymore. I felt the dread of returning as if the place had a darkness in it, and I dealt with anxiety and depression episodes off and on. I have had the need to cry yesterday at home for the first time I have moved here for no known reason. I am fine today. I think I just had an emotional day. Maybe it was due to the weather after all; today was an overcast day with some sunshine coming in. Anyway, I feel more at home here. It is quiet here. The walls are not thin here like Burbank Plaza, and I rarely hear noise in the hallway while in my apartment. One morning around 3 AM a tenant pulled his/her emergency pull cord that happens to be in the bathroom, and that could be heard, and the emergency was on the seventh floor in apt #702. The emergency pull cord woke me from my rest state half asleep and half-awake state. I have met tenants, but I do not remember all their names. The tenants are friendlier here than they are at Burbank Plaza, and that adds to my happiness. I have found Garden Court to be home today and always. Thanks JS!
I know I have shared some texts I have found hurtful and mean not too long ago, and I have mentioned how hurt I was with what my now ex-friend JO said and did. I am dealing with the residue of what happened and why, but I have moved on. I blocked her on Facebook so she would not continue sending hurtful and mean messages on messenger, and I removed her number completely from my contact list on my phone. I do not have the time to deal with her childish behavior. I am going to be fifty-two years old, and I have walked away from some friends because I needed to back away from dramatic situations to find myself and take care of me. I have, I believe, found myself, and have reconnected with a couple of friends I have walked away from. I have walked away from JO, and when I learned that she was moving into Garden Court a few days before I did, I have to say I was excited about rekindling that friendship until I realized that she has not changed, and now that I can let her be at arm's length, it is best to let the friendship go. Go on with my life without the feeling of being attached to plans that are broken after making them, and I am hurt. I have better things to do to keep me happy.
I have been invited to visit a friend tonight. I think I will do that.
News
Oldest Woman Dies
Japakn's Kane Tanaka, Guinness' oldest person in the world, dies at 119 (msn.com)