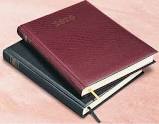 ​Dear Diary
My Life in Words
My morning started at 6:30 AM/6:45 AM when I took my morning medications. I have been watching Law & Order on Peacock TV these days as my latest marathon show. Since I would not see my caregiver JP until 2 PM this afternoon, I grabbed my morning to do what I felt necessary. I love to read and write, so I took some time to read some news on the Microsoft Edge homepage, and I have to admit that seeing Bobby Rydell has passed away was a shock. Although I was born in the 1970s, I had always enjoyed rock and roll before I was born. Also, I read that Vanna White lost her stepfather, who was 96 years old.
At 8:30 AM/8;45 AM, my boyfriend KB called, and we had worship together and talked for a while before I decided to work on a project using MS Excel and get to my journaling for the day, have lunch at noon, and get back to my journaling.
I wanted to visit Bodacious Brew and the Sugar Exchange today, but it was very windy and chilly this afternoon. I decided to stay home and get help cleaning. So, when JP came at 12:45 PM, she helped with the dishes, cleaned the bathroom, and emptied three boxes in the bedroom. JP filled the boxes with my incontinence supplies, and I took two boxes filled with items that will be donated to ECHO and left a box for Magic to have a fort for a few hours. He loves his cardboard fort, lol. Yes, Magic is spoiled.
I feel I had a perfect day. I got some important phone calls out of the way. I spoke to someone about JP's application to work for me. Someone told me that Premier would process JP's application soon. After that call, I made another important phone call to tell my IRIS consultant JR that I just got off the phone with someone at Premier about JP's application being in the works to be processed so she could start getting paid. I also called J & B Medical to have my incontinence supplies put on hold for three months. I feel I got a lot done.

Scripture of the Day
Genesis 3:1-4
1Now 1 Chr. 21:1; (Rev. 12:9; 20:2, 10)the serpent was 2 Cor. 11:3more cunning than any beast of the field which the Lord God had made. And he said to the woman, "Has God indeed said, 'You shall not eat of every tree of the garden'?"
2And the woman said to the serpent, "We may eat the Gen. 2:16, 17fruit of the trees of the garden; 3but of the fruit of the tree which is in the midst of the garden, God has said, 'You shall not eat it, nor shall you Ex. 19:12, 13; Rev. 22:14touch it, lest you die.' "
4John 8:44; (2 Cor. 11:3; 1 Tim. 2:14)Then the serpent said to the woman, "You will not surely die. 5For God knows that in the day you eat of it your eyes will be opened, and you will be like God, knowing good and evil.
Prayers
Prayers are needed right now. I have an appointment on April 13, 2022. It is a mapping to find a placement for a graft for dialysis treatment.
Our Daily Bread
Parking Lot Quarrel
Parking Lot Quarrel | Our Daily Bread (odb.org)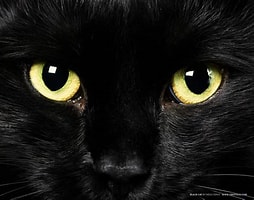 Magic look-a-like
Magic's Corner
Magic speaks
My Mommy and I had the morning for us until 12:45 PM, when her caregiver came for the day. She took care of the dishes, swept, and cleaned the bathroom. She also took care of three boxes in the bedroom and put things away that mommy needed for her incontinence. After JP emptied the boxes, I got one of the boxes to lay in for the rest of the day and night. I was able to have my fort.
I even napped in my cat tree apartment this afternoon. I had a good day being a cat. When JP came, she worked for mommy and played peek-a-boo and hide and seek.
Feelings
My Feelings Earlier Today
I tried to call the manager where I used to live, but I did not get an answer. Either she was at lunch or did not have time to answer. I did feel miffed because I like this person very much. I will not call again. I have a new life, and I need to move on. While I lived there, tenants showed their true colors behind my back at times, sadly. I am happy at Garden Court now, and the tenants are friendlier here. I have a new life now and have left the past at my former apartment complex for good.