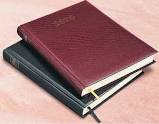 My Diary: My Life in Words
KRISTI KARNOPP  

Please forgive me for not writing since May 18, 2022. I was not feeling particularly good because I was having UTI symptoms and went to urgent care to get checked out. I could not get a sample in a cup, so the nurse had used a catheter to get some urine out, and snap it was done. I waited for the doctor, Dr. Amuka, who has helped me before on a different occasion and reason last year and learned that I had a UTI. I was prescribed Ciprofloxacin and waited for the pharmacy there to fill the prescription, and I got back home. It was not my favorite part of my day, but with UTIs, I cannot and will not take any chances with my kidney disease, and how it affects my daily life these days. My UTIs make me feel extremely uncomfortable, and it feels like my bladder ceases for a spell. Yesterday and today, I have been leaking a little bit in my disposable underwear. It is a relief to have urine coming out again. My poor bladder seems to go through a terrible ordeal when I have a UTI these days. I do not care for the fact that I must be catharized to get urine out, but what I can I do when I cannot get any urine out? It did not hurt as much as it had the last two times, I have been catharized.
Dropping Internet Issues
I have been having a little difficulty with the internet these days. It started in November, one month after I moved in. The company have the internet and app on my Roku Ultra box is Spectrum Cable. A technician has been here three separate times to find the problem. The first time a tech came was because the line in the wall was broken and needed to be repaired. Then the second time the Wi-Fi kept dropping on all my devices and the modem and router had to be rebooted, and I had a router replaced. Then, the third time, being Monday, May 23, 2022, I had a technician here, setting up my Wi-Fi with a new router.
I need the internet to work properly for my medicine dispenser in the kitchen. I am not always using the internet to write in my diary and blog and watching TV on my Roku Ultra. I take medication two to three times a day, and my Pria will not work correctly if the Wi-Fi is not stable. The past two days now, I must admit that having internet connection stability has been wonderful. I have not heard Pria saying she lost internet connection. I told my dad about the dropping internet happening daily, and that I need it for my medicine dispenser, and we agreed that Spectrum must get things done and working correctly. It was a pain having to unplug the modem and router so that they will run coordinated again, and that was not a guarantee but for a few hours or the following afternoon. I will not switch to AT&T Dish. I have had cable for years, and I am living in an older building that has been around since 1979.
Not A Busy Gal
I have not been busy the past few days, either. Going to dialysis three times a week, and spending the weekend relaxing because of the UTI, I have not wanted to do much. Now that a new week has begun and I have had my first treatment of the week yesterday, I am feeling human again, lol. Because the lobby was closed until the other day (Monday), I did not visit CD at her place. My weekend seemed long, but manageable.
My Ministry Online
The thought of the day was written by a woman named Ellen G. White who became a known person in the Seventh-day Adventist church. I have also been sharing devotions from one of her books titled Our High Calling. I have also been sharing Oswald Chambers' Utmost for His Highest. I am sharing because I want to. I share what I love to read. I also read Our Daily Bread devotional as well. I am not here to shove my beliefs on anyone because I am not that type of person. I have studied Mormonism and with Jehovah's Witnesses, but never felt my calling there. When I met a woman by the name of NMS, I found my heart and belief in God in 1999 at the Seventh-day Adventist Church. I am not ashamed to be a member of a remnant church. I go to church on Saturdays now instead of Sundays. I have my belief in God because of my health being what it has been for the past thirty-four years. After my transplanted kidney got sick with Glomerulonephritis in 2016, I was able to live without dialysis for another three years. My love for God is what it is, and I do love God very much. I have many verses in the Bible that are my favorite. John 3:16 – For God so loved the world that He gave His only begotten Son, that whoever believes in Him should not perish but have everlasting life. NKJV
When it comes sharing the devotionals from Utmost for His Highest, Our High Calling, and Our Daily Bread, I will not edit or grammar check. I will not change how it is written. I will correct what I write only.
I will also be sharing prayers from Brenda Walsh Ministries. We messaged about me sharing the prayer requests from her site.
I cannot travel or be part of a mission physically due to my kidney disease and being on dialysis three times a week, so this is my means of spreading the Word the best I can through what I know call My Diary and Blog: My Newsletter.
My Diary & Blog: My Newsletter
I have found the best template now. I cannot believe it. I am done finding the right template. My own creation of one was so horrible, lol, that I gave it up fast. I finally found the perfect template for MS Word online at Office.com. I may not blog daily, but I know where everything is put when I do. What is in My Diary and Blog: My Newsletter? The part of my project is the order of each topic and area, and not consistently will be blogging. I will be sharing individual issues from time to time, too.
My Diary: My Life in Words
Garden Court: What is Happening
Dialysis Update
Magic's Corner: Magic Speaks
Ellen G White's Thought of the Day and Devotional
Oswald Chambers: Utmost for His Highest
Scripture of the Day
Our Daily Bread
Prayers
News
Be patient with me as I make it work for me.
Good Night
It has been a long, fine, and fun day. I have been busy today. I had the TMG nurse quickly visit after talking to her on the phone about how IRIS is working for me and what has been happening for the past three months. My nurse LD had come so I could sign a paper that indicated my care plan. I will see my nurse MD in three months. Now I must finish my project. Good night.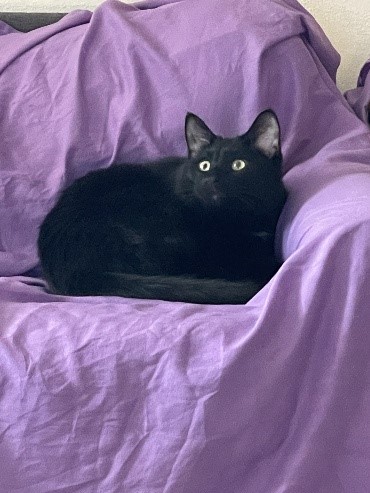 Magic's Corner: Magic Speaks
Mommy says I have my moments of mischief. I am a cat, so what does mommy expect. Mommy loves me no matter what. I have been good today, and that is no lie from my meowing lips. Mommy says: Magic is telling the truth. He does not lie. I was able to get into the cupboard without mommy saying much to me. We played peek-a-boo. I love that game. 
Mommy's caregiver came over today, and she went grocery shopping and came back this evening to bring mommy freshly made banana bread. Also, JP closed the living room window because it started to rain in from a hard rain. I was startled by it and curious afterwards.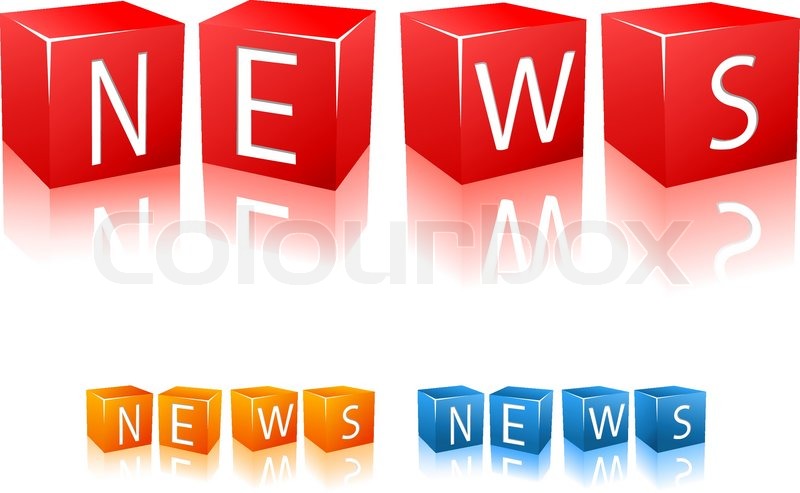 News
I am so happy for this cat and her kittens
My heart goes out to the families who have lost their children and the two teachers who were killed. Please, if your child was killed in this shooting, you have my sympathy and prayers.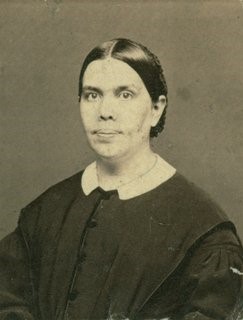 Ellen G White's Thought of the Day and Devotional
Thought of the Day
Holy angels are on the track of every one of us. Review and Herald, June 30, 1896.
Devotional
If ye then, being evil, know how to give good gifts unto your children: how much more shall your heavenly Father give the Holy Spirit to them that ask him? Luke 11:13.
Ellen G. White® Estate: Home (whiteestate.org)
Christ has promised the gift of the Spirit to His church, and the promise belongs to us as much as to the first disciples. But like every other promise, it is given on conditions. There are many who believe, and profess to claim the Lord's promise; they talk about Christ and about the Holy Spirit, yet receive no benefit. They do not surrender the soul to be guided and controlled by the divine agencies. We cannot use the Holy Spirit. The Spirit is to use us. Through the Spirit, God works in His people "to will and to do of his good pleasure." Philippians 2:13. But many will not submit to this. They want to manage themselves. This is why they do not receive the heavenly gift. Only to those who wait humbly upon God, who watch for His guidance and grace, is the Spirit given…. 
There is no limit to the usefulness of one who, putting aside self, makes room for the working of the Holy Spirit upon his heart, and lives a life wholly consecrated to God…. If His people will remove the obstructions, He will pour forth the waters of salvation in abundant streams through human channels….
The Spirit furnishes the strength that sustains striving, wrestling souls in every emergency, amid the unfriendliness of relatives, the hatred of the world, and the realization of their own imperfections and mistakes. A union of divine and human endeavor, a close connection first, last, and ever, with God, the source of all strength—this is absolutely necessary.48The Review and Herald, May 19, 1904.
To Jesus, who emptied Himself for the salvation of lost humanity, the Holy Spirit was given without measure. So it will be given to every follower of Christ when the whole heart is surrendered for His indwelling. Our Lord Himself has given the command, "Be filled with the Spirit," and this command is also a promise of its fulfillment. It was the good pleasure of the Father that in Christ should "all the fulness" dwell; and "in him ye are made full" (Colossians 2:9, 10, R.V.).49The Review and Herald, November 5, 1908.
From Our High Calling – Page 151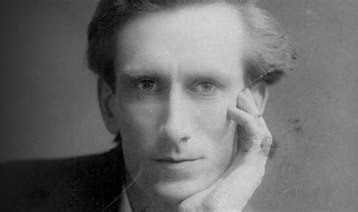 Utmost For His Highest: Oswald Chambers
Devotional 
The Good or the Best?
As soon as you begin to live the life of faith in God, fascinating and physically gratifying possibilities will open up before you. These things are yours by right, but if you are living the life of faith you will exercise your right to waive your rights, and let God make your choice for you. God sometimes allows you to get into a place of testing where your own welfare would be the appropriate thing to consider, if you were not living the life of faith. But if you are, you will joyfully waive your right and allow God to make your choice for you. This is the discipline God uses to transform the natural into the spiritual through obedience to His voice. 
Whenever our right becomes the guiding factor of our lives, it dulls our spiritual insight. The greatest enemy of faith in God is not sin, but good choices that are not quite good enough. The good is always the enemy of the best. In this passage, it would seem that the wisest thing in the world for Abram to do would be to choose. It was his right, and the people around him would consider him to be a fool for not choosing.
Many of us do not continue to grow spiritually because we prefer to choose on the basis of our rights, instead of relying on God to make the choice for us. We have to learn to walk according to the standard, which has its eyes focused on God. And God says to us, as He did to Abram, "…walk before Me…" (Genesis 17:1).