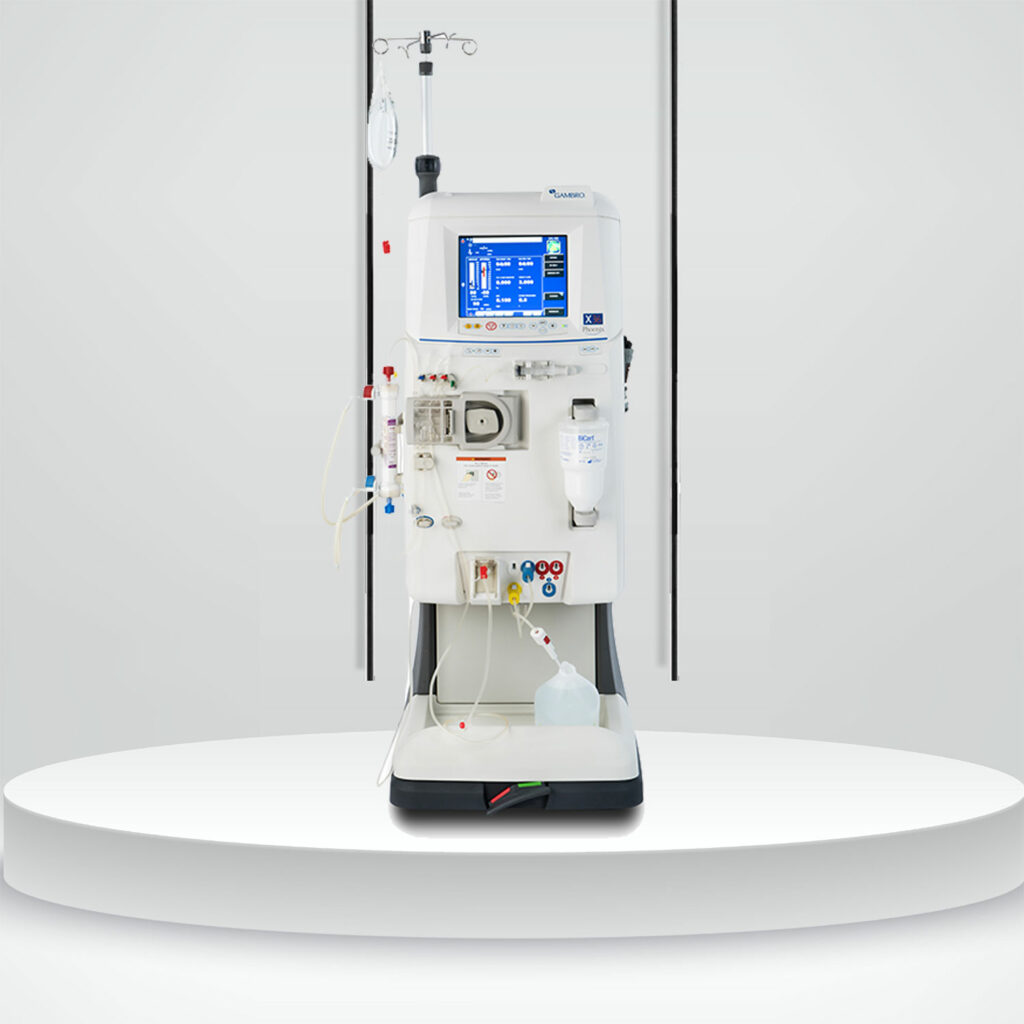 I felt that dialysis treatment would be wonky today, but treatment went well. My machine did not have any problems. The catheter behaved after technician S troubleshot its issue. I did not have any alarms because my blood pressure was below 100/50. It alarmed a couple of times because the bottom number was below 50. I had come in at 91.7 kilograms and left below my dry weight, which is 90.5 kilograms. The machine was set up to filter out 2.0 kilograms of fluid and toxins. I was impressed that the dialysis treatment went smoothly. 
Since last Tuesday, I have wanted to talk to Dr. A, and I got the chance today. I told him what happened Saturday. He told me that I could take medicine an hour before going to treatment to keep my blood pressure above 100/50, and if I needed to have another dose during treatment, it could be done. We also discussed that I have not been withholding extra fluid. Because of the summer heat and humidity, I have not had excess fluid weight gain. From Saturday to today, it has been hot, muggy, and humid in Wisconsin, and what I drink or eat is considered liquid—ice cream, sour cream, ice cube popsicles, soda, water, juice, milk, etc.–seemed not to affect me this weekend. I did not understand right away, but when Dr. A mentioned the hot weather, I said, 'well, duh,' silently. I felt embarrassed. Dr. A said that I was doing great. He told me about a procedure, and he is going to see if I am a candidate or not. Technician T spoke to me about sharing information about having a leg graft so I can understand it better and decide what to do—no pressure. As far as Technician T goes as a human being, he is a decent young man who cares about others. I have reservations about having a leg graft because I have had two grafts placed in my arms that clotted and became unusable, as well as not being able to be fixed. The graft in my right arm did not even get used because it began to clot a few days after it was placed. The graft in my left arm was repaired twice, but it clotted in six hours later the second time it was fixed. I returned to the catheter nine months after the graft (left arm) quit working. Dr. A left, and I relaxed the rest of my treatment the best I could.
Dialysis ended three hours later, and I got home by 1 PM, had lunch, and saw my friend JM after she got off work for the day. I often remind myself that I have had dialysis for four years, yet I am not ready for a second kidney transplant. I have become a private person—more so than a year ago—to this day. Why? I have had my transplanted kidney for thirty-one years; my donor was my mom. The memory of my first transplant, although pleasant, my second kidney may not be as good as my mom's has been all those years before, and I do not feel comfortable with how patients get on the transplant list. In a way, telling Dr. A that I am protesting about the covid vaccine and boosters—be a choice and not be forced.
It has been an excellent dialysis day. I had allowed the technicians and God to do their jobs. I need to let God do what he does best—guide and take my health into his hands more. When I allow God to rule the day, my world seems to spin precisely right. My anxiousness is not there. Yes, I have been anxious again.